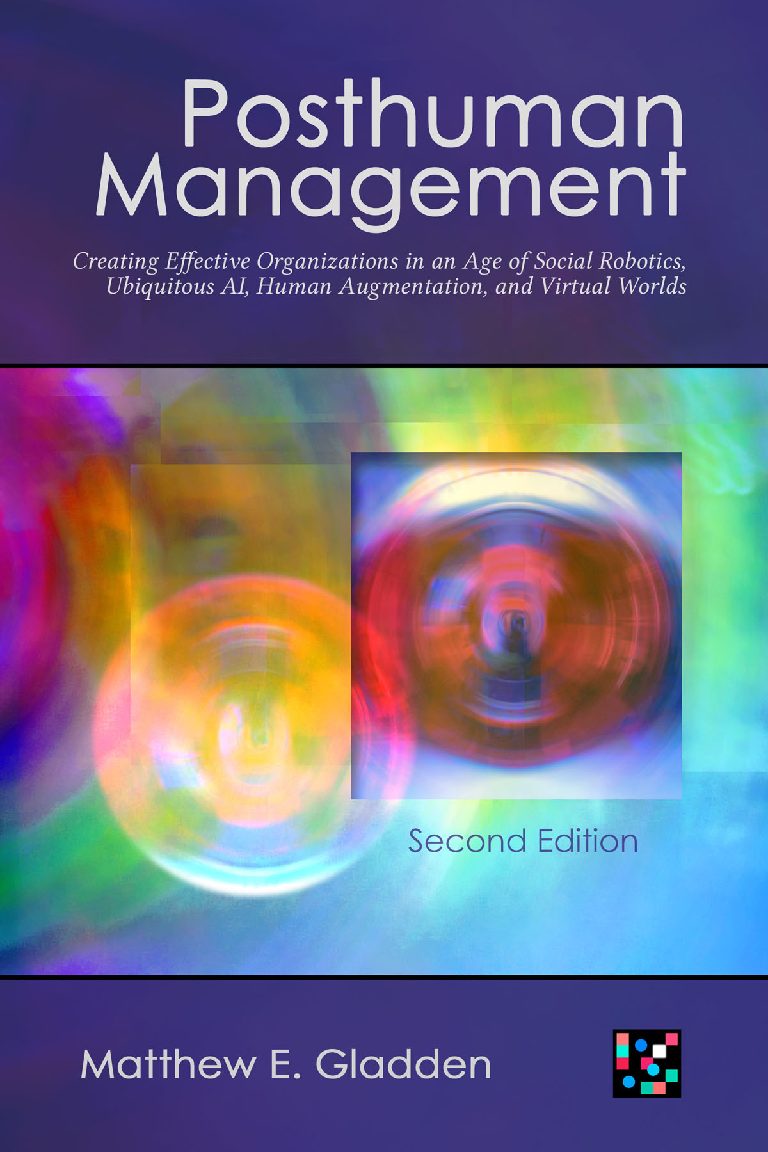 ISBN 978-1-944373-05-4 • Second edition • Defragmenter Media, 2016 • 442 pages
What are the best practices for leading a workforce in which human employees have merged cognitively and physically with electronic information systems and work alongside social robots, artificial life-forms, and self-aware networks that are 'colleagues' rather than simply 'tools'? How does one manage organizational structures and activities that span both actual and virtual worlds? How are the forces of technological posthumanization transforming the theory and practice of management?
This volume explores the reality that an organization's workers, managers, customers, and other stakeholders increasingly comprise a complex network of human agents, artificial agents, and hybrid human-synthetic entities. The first part of the book develops the theoretical foundations of an emerging 'organizational posthumanism' and presents conceptual frameworks for understanding and managing the evolving workplace relationship between human and synthetic beings. Subsequent chapters investigate concrete management topics such as the likelihood that social robots might utilize charismatic authority to inspire and lead human workers; potential roles of AIs as managers of cross-cultural virtual teams; the ethics and legality of entrusting organizational decision-making to spatially diffuse robots that have no discernible identity or physical form; quantitative approaches to comparing the managerial capabilities of human and artificial agents; the creation of artificial life-forms that function as autonomous enterprises which evolve by competing against human businesses; neural implants as gateways that allow their human users to participate in new forms of organizational life; and the implications of advanced neuroprosthetics for information security and business model design.
As the first comprehensive application of posthumanist methodologies to the field of management, this volume will be of use to scholars and students of contemporary management and to management practitioners who must increasingly understand and guide the forces of technologization that are rapidly reshaping organizations' form, dynamics, and societal roles.