Gladden, Matthew E., "Ingarden's Systems-Theoretical Philosophical Anthropology as a Tool for Analyzing the Technological Posthumanization of Persons and Societies." In Roman Ingarden and His Times, edited by Dominika Czakon, Natalia Anna Michna, and Leszek Sosnowski, pp. 109-26. Kraków: Księgarnia Akademicka, 2020.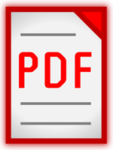 Download a PDF of the full text from ResearchGate | Academia.edu
Abstract. While Roman Ingarden's ontology and aesthetics have been widely studied, relatively little attention has been paid to his philosophical anthropology – despite the central role that it plays within his thought. Here we draw on the concept of the "relatively isolated system," developed by Ingarden over more than three decades, in order to show how his philosophical model of the human being as a three-layered emergent whole can be understood as a particular application of his more generalized systems theory. Having reconstructed Ingarden's systems-theoretical philosophical anthropology, it is argued that it provides a uniquely valuable methodological approach and tool for investigating those emerging processes of technological posthumanization that are diversifying and transforming human societies by expanding them to incorporate new types of non-human intelligent social actors (e.g., increasingly sophisticated social robots and AI) and "otherly" human beings (e.g., individuals whose capacities have been altered through neuroprosthetic augmentation). Conventional philosophical investigations that take as their starting point the status of human beings as biological, intentional, or moral beings often focus on the ways in which contemporary social robots and AI lack such status and thereby differ radically from human beings. However, by starting from the fact that all such entities are manifestations of relatively isolated systems, an Ingardenian systems-theoretical philosophical anthropology can highlight previously unappreciated similarities shared by the "naturally" human, otherly human, and non-human intelligent social beings expected to coexist within increasingly posthumanized societies.